Lead generation is critical to any marketing or B2B business strategy. Many companies invest a lot of time and money into generating leads but often see disappointing results in terms of ROI. In fact, according to Hubspot, 61% of marketers rate lead generation as their biggest challenge.
In this blog post, we'll explore how you can use web data to improve your lead generation and ROI. By making just a few changes to your lead generation strategy, you can see significant improvements in your results.
The web is a repository of countless data sources created and shared by millions of individuals and businesses worldwide.
Web data is data that can be accessed, collected, and analysed from millions of websites across the web. Web data gained from sources such as social media platforms, business directories and product listings enable you to make more informed decisions, develop better products and services and even see cultural trends unfold in real-time, thereby improving the ROI.
This data's public nature encourages healthy market competition, reducing bias in the decision-making process and thus leading to innovative solutions that benefit everyone involved.
While web data was once frustratingly hard to access or manage, that is no longer the case. Businesses like yours have plentiful options for improving lead generation with data to stay ahead of the competition.
As a business owner or marketer, it's vital that you continuously generate high-quality leads, and public web data offers a wealth of opportunities in this regard.
🚀 Skyrocket Your Business Growth
How Web Data Fits Into the Equation
Whether it's defining your target audience, finding new leads on social media or measuring campaign results, web data can be a powerful ally.
However, there's a lot of data out there on the web. And while it may seem like a daunting task to collect and sift through all of it, the truth is that web data can be a goldmine for businesses — especially regarding lead generation and ROI.
Why You Shouldn't Overlook Web Data
Web data has become a revolutionary source of insight for decision-making. 
Target the right audience
It is important for companies to make sure they market their products appropriately and in line with their values. Targeting people who are not interested in their products can negatively affect the brand's reputation, as it can create a negative impression of the company amongst its audience.
People are more likely to remember negative experiences than positive ones, meaning that any poor marketing choices may be remembered for a long time.
Companies should strive to focus on their core demographic and tailor their marketing to appeal to those customers. This will help build brand loyalty and positivity amongst existing and potential customers. Web data can achieve this by providing companies with detailed insights into their highly qualified target audience's interests, wants and needs.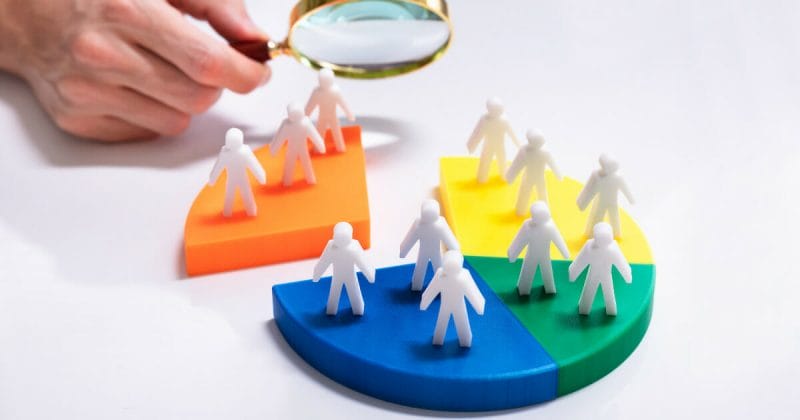 By knowing exactly who your target audience is, you can segment them into different categories. Segmenting audiences will allow companies to create more targeted content and campaigns that are specifically tailored for each group. This, in turn, will help increase the effectiveness of their marketing efforts as well as make it easier for customers to find products that suit their needs.
In other words, you can tap into your highest-value customers by possessing the right datasets. Superhuman, for instance, was able to fully leverage the power of segmentation and is now valued at over $750 million.
It's not enough to just know who your target audience is. You'd also need to be able to measure the effectiveness of your marketing campaigns and adjust them accordingly.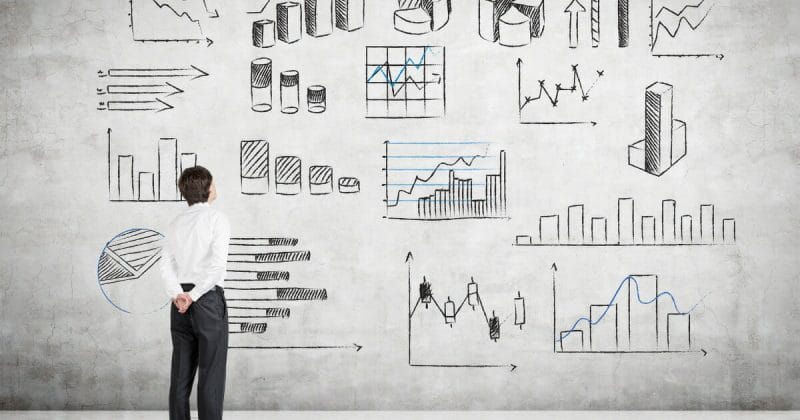 Web data can provide detailed behavioural insights on their customers so you can anticipate new trends emerging from within your target audience. This will enable you to refine and improve your lead generation strategies continually.
If you're looking for new ways to generate leads and improve ROI, one avenue you may want to consider is partnering with other businesses in your industry or related industries. Of course, before reaching out to potential partners, you'll need to research companies that would be a good fit.
Fortunately, a wealth of public web data available can help with this task—including company directories, business listings websites, trade publications, etc. By taking advantage of this information, you'll be able to find potential partnerships that could help take your business to the next level.
Connect directly with potential leads
With the help of web data, businesses can now easily connect with potential leads and customers. For example, web data can provide companies with detailed contact information for each lead, making it easier to reach out and build relationships.
In addition, web data can also provide insight into customers' buying behaviour, so you can customise their outreach messages accordingly and increase their chances of conversion. This direct customer connection is invaluable in today's highly competitive marketplace.
Online promotion has become a key driver of success in today's digital landscape, and there are a variety of strategies businesses can use to reach their desired audience. From social media campaigns to influencer marketing, the range of promotional opportunities available online today is vast.
For these campaigns to be successful, however, businesses need easy access to web data. When understood and properly analysed, web data can be a powerful tool for uncovering new opportunities and driving growth. By leveraging public web data, companies can gain insights into market trends and consumer behaviour that will help them to make better decisions, increase lead generation and maximise returns on investment.