Would you like to step up your LinkedIn profile with some of the powerful tools available in the digital age today? Well, we've compiled a list of some of the most powerful Chrome extensions that will take your business and career to the next level.
In today's digital world, having a powerful online presence provides a competitive edge unlike any other type of organic marketing or even paid promotion. Herein, LinkedIn serves as the world's biggest professional networking site. It is an indispensable asset, offering all types of opportunities to connect and network with your peers, customers, and a worldwide audience to showcase your skills or promote your business and create mutual opportunities for growth collectively. 
However, navigating and exploring this vast network with all its promotional and networking avenues can be challenging at times. Nevertheless, these intricacies can be easily resolved through the use of some trending Chrome extension tools.
Why Should You Use Chrome Extensions For LinkedIn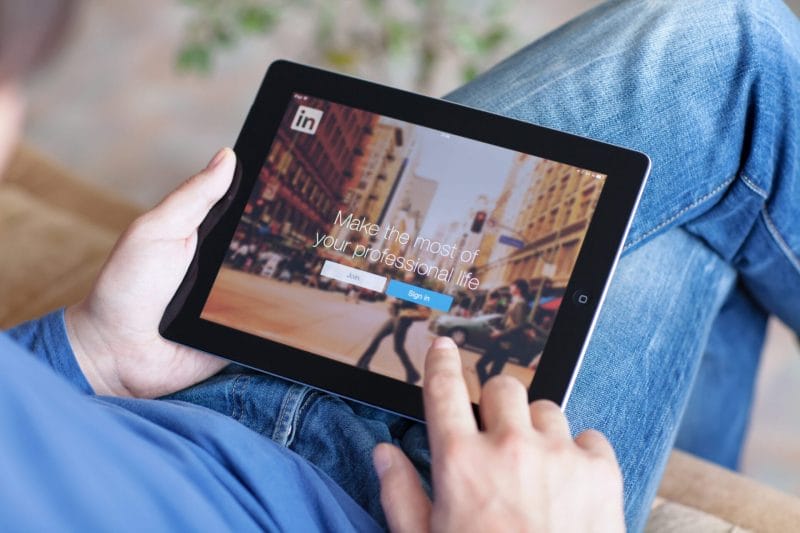 In 2023, if you are not using some kind of tools to improve and fast-track your content, engagement, and analytics, then you simply fall behind the rest of the world.
You would be another average Joe, chasing the rest of the world in a competition that you can't win. As sad as it is, this modern reality necessitates working smart, not hard, by selecting the best assistive or generative tools for a given task.
In this regard, this article will list some of the best Chrome extensions that may be used to optimize your LinkedIn profile, networking, outreach, and analytics in several ways.
Of course, these tools will only bring a reasonable reward or progress if you have a fast-speed and dependable internet connection. Xfinity Internet, for instance, is popular in the professional and business landscape for its ultimate reliability and 24/7 availability at the Xfinity phone number.  
So, without further ado, let's dive right in.
Chrome Extensions for LinkedIn Profile Improvement (Prospecting)
Commenting on your prospect's posts on LinkedIn enables more than just your prospect to take notice of you. You're appealing to their network and your own.
Your comment can also boost your prospect's post so that it reaches beyond their first-level connections. That, by extension, puts you in a good position as you would also be visible to more people. In short, you'll receive more profile visits from the visibility you gain through commenting.
Engage AI can be instrumental in fast-tracking your lead prospecting and networking. Maximizing Engage AI allows you to store key prospects so that its system can monitor their posting activities on LinkedIn on your behalf.
That way, you just have to engage with recently active prospects without having to check each prospect's profile for new posts to comment on. Using AI, you can draft meaningful comments that contribute value and increase your credibility.
Crystal can be your gateway to gaining personality insights for better connections and prospects. It is a go-to tool for building better communication strategies, empowering you to expand your network and close potential sales leads.
Apart from that, you can stay ahead of the game, as this tool will allow you to seamlessly create your marketing and sales funnel every step of the way.
Dux-Soup allows you to create scalable sales and outreach campaigns. Seamlessly accelerate your connection requests and follow-ups to reach qualified leads anytime, any day.  
You can get a two-week free trial on your first installation, technically propelling you toward a larger network, audience, and prospects efficiently.
Chrome Extensions for LinkedIn Profile Improvement (Content and Engagement)
The best way to share content anywhere on the internet, Buffer is your one-stop solution for sharing your content across the social media landscape.
Moreover, you can use the tool to improve your scheduling and analysis of LinkedIn posts to boost your visibility and engagement.
An industry-leading screen recording tool for personalized video messages, Loom is a great option to leave a memorable impression on your audience and drive engagement.
Other features include video communication and hosting services, unlike any other platform.
The most user-friendly design platform in the world, Canva can help you design eye-catching professional visuals for your LinkedIn posts and business requirements. 
From powerful posts and presentations to intriguing covers and blog graphics, elevate your content quality professionally with Canva.  
Chrome Extensions for LinkedIn Profile Improvement (Monitoring and Analytics)
Hashtags are elements you don't want to forget to include in a LinkedIn post. LinkedIn shows published posts to your first-level connections first, and the platform promotes them to more relevant people over time when it sees important signals like others contributing meaningful comments.
Hashtags give your content an edge. Using the right hashtags can give you access to an audience demographic that's already highly interested in your niche and, therefore, follows those hashtags to stay up to date on the topic.  
However, the hashtag lists you find online often focus on more popular and generic hashtags such as #marketing. Hidden gems, the ones that have less competition and are far more targeted, are hard to discover. Not to mention, you wouldn't know how fast the hashtag is growing in terms of its follower growth.
Thus, Hashtag Analytics is a must-have analytics that readily keeps you updated on the latest hashtag trends to keep your content optimized for discovery.  
What's more? Hashtag Analytics allows you to monitor your favorite hashtags and their follower growth over time. You can also monitor the hidden gems you find through its hashtag suggestion feature, thereby engaging a broader audience more effectively while saving critical time, as you can now get data on hashtags with just a click.
Some Tips for Maximizing Chrome Extensions' Benefits
These tools are the gateway to success, but regardless of their many advantages, these tools need to be used intelligently.
Cherry Pick Your Chrome Extensions
If you download too many tools, they will simply become too difficult to manage. So, it is better first to jot down your professional and business goals if you want meaningful results in the long term.  
Automation doesn't mean that you omit the personal element. While using AI tools in accordance with your needs allows you to streamline processes, it's essential to build a balance between your automation and personalization. Both go hand-in-hand in engaging an audience.
Engage AI is a perfect example of how automation and human touch can meld together to optimize your time while ensuring more accurate and informed decisions.
Lastly, we would suggest regularly updating and customizing your extensions to make the most of them and, likewise, staying informed and updated about LinkedIn's features and policies to stay ahead of the curve.
In a nutshell, there are two key takeaways from this whole reading exercise. Firstly, the ongoing importance of maintaining an active and optimized LinkedIn presence will provide a significant boost to your business and your professional self.
Secondly, the modern world is a dynamic and ever-changing landscape where you have to adapt in order to secure a win constantly. Google Chrome extension tools such as the ones mentioned above are some of the best ways to automate, optimize, and accelerate your people-winning capabilities at LinkedIn.
If somehow you are not getting any results, here's why your LinkedIn posts aren't getting any views.