21-Point Checklist for LinkedIn Profile and Content Strategy
This checklist covers the essentials on building a powerful LinkedIn presence that ensures you an edge over those who overlook this all-important aspect of your personal brand!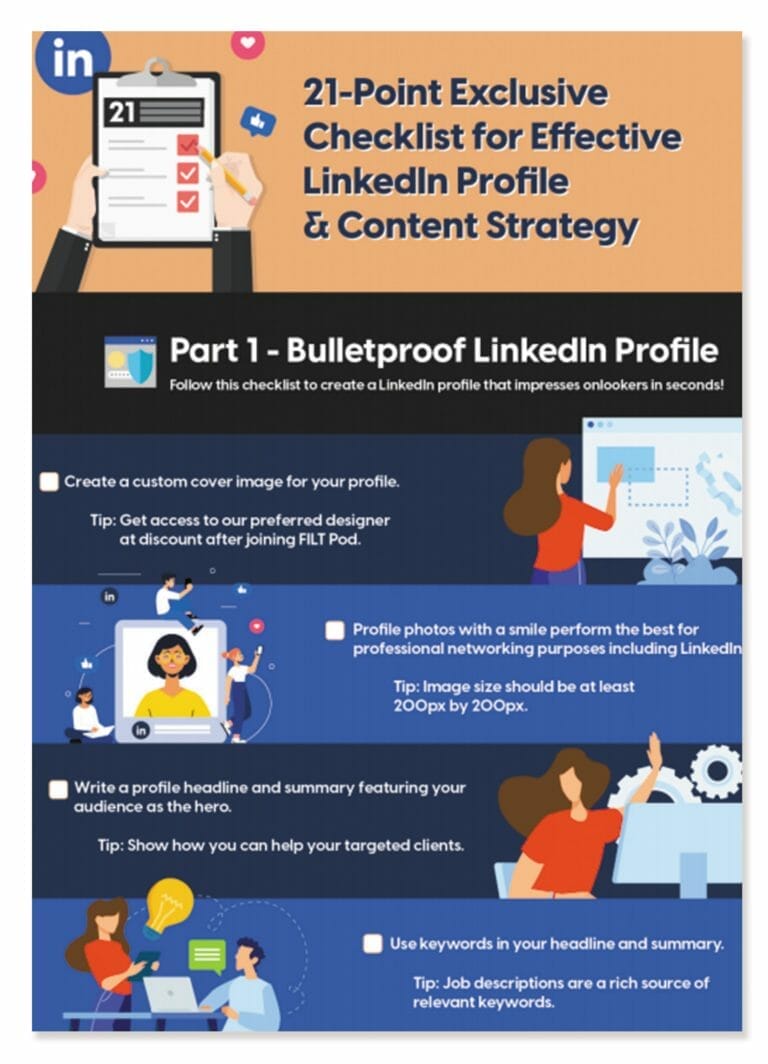 With these template, you'll be able to: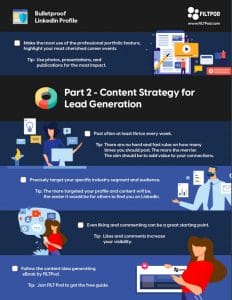 Build A Powerful Personal Brand On LinkedIn.
Your LinkedIn profile is your digital reputation and personal brand.
You might be content with where you are now, but have you thought about how you can achieve the next level? Let our checklist help you get started. 
From setup through upkeep, this guide shows you every step of the way so growing your brand on LinkedIn won't have any more dark corners!
Start Optimizing your LinkedIn