Blogs are content marketing hubs.
They're where you offer high-quality content to your audience and create an ongoing dialogue with potential customers.
It doesn't matter what industry you're in or the size of your business – blogs can be helpful for everyone!
In this article, we will discuss how to establish a blog as a content marketing hub.
Identify Your Target Audience
The first thing you can do is identify your target audience.
Are they consumers or white collars? Are they of a specific age? Are they in your area?

What content will they find valuable: Business, marketing,

SEO

, technology?
Learning about which demographics and psychographics you want to target will help you create content that speaks directly to them.
Demographics classify people by characteristics such as age, gender, race, location, and socioeconomic status.
Psychographics classify people by their values, attitudes, interests and lifestyles.
Once you know what groups make up your audience and their interests, it will be easier for you to create valuable content.
A great copy attracts the right people,
but can the right people find your copy?
Take time to strategise content execution
These are just a few of the essential considerations for content.
What content management systems and tools should you use:

WordPress, Wix, Squarespace?

Who should create content on your company's behalf:

Do you hire an in-house content writer or outsource the work?

How often

should content be published on your blog?

What is your brand tone:

Professional, analytical, conversational, witty?

What content formats do you want to offer:

Infographics, videos, podcasts, long-form text, short-form text?
When content is strategically planned and well-executed, your blog becomes a marketing powerhouse that gets people returning to your website for more content!
Use Social Media to Promote Your Blog
Social media is one of the best ways to distribute content and make your blog known across different networks.
Increase the reach of your content marketing efforts by using social media channels like Facebook, Twitter, and LinkedIn. You can distribute content on these platforms and encourage others to share it with their followers or friends.
Monitor which content your target market shares the most across different channels, so you know what posts resonate best with them for each platform.
It's not necessarily about creating new content on social media platforms. Rather, you should repurpose your blog posts and direct people to your website if they want to read the content in-depth.
Using social media channels will also allow you to engage with customers personally. You can ask them for feedback or respond to comments they made on specific blog posts.
In short, utilising social media will help generate awareness of your blog's content and increase organic search traffic.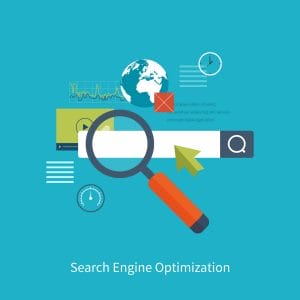 Optimise Your Content for Search Engines
Optimising content for search engines will help increase your blog's visibility.
Include focus keywords in every piece of content so it can be found more easily by those looking for content on specific topics.

Write valuable content with a call for action or what you want readers to do next (i.e., contact, subscribe, share).
These two factors alone should impact how well your blog content performs online!
By writing and optimising your content, you make your website more discoverable as Google can navigate and understand what you have to offer better.
Encourage Guest Posting on Your Blog
Guest posting is an effective content marketing strategy in which you promote content from others to your blog's visitors.
This content sharing technique will increase the number of people who visit and engage with your content while also providing exposure for other brands, products or services!
It's a win-win situation because while content contributors gain exposure, you also gain relevant content created by experts in their field for your blog.
Additionally, guest posts will help increase content and keyword diversity on your blog, which will help you rank better in search engine results pages. 
Nevertheless, it is vital to make sure content contributors provide quality content and vet them before publishing content on your blog, as not all guest posts are meaningful or valuable to your target audience.
Conclusion
Your content creation and marketing efforts will be well underway with these tips in mind!
It's essential to create relevant and valuable content while also ensuring it adheres to your business.
You want a consistent voice across all platforms, so people know they are reading content from the same company or individual. 
This way, you can build trust over time and establish yourself as an expert in the industry, which will help generate leads for your business.